I lead a Brownie/Daisy Troop and here was our first meeting in January:
I wanted a quiet activity for the girls since the moms were going to have a little cookie meeting and sign permission slips.
We did pledge and the Girl Scout Promise.
Then I had the girls go around and say one thing they got for the holidays that they really enjoyed and their name (we just got more new girls in the troop). Then I asked if anyone could remember everyone's name and what their special present was. A couple of girls could and they helped each other out.
Then we talked about a famous Girl Scout. We do this every meeting. This time it was Robin Roberts. We talked about who she is and what a journalist is.
Then we made snow playdough. I had it premade and in Ziplocs but I went around and sprinkled glitter in and had them squish it together. They had a paper plate and they made snowmen, snowforts, snowballs, snow angels, igloos, etc. We live in TX and haven't had any real snow this year...yet.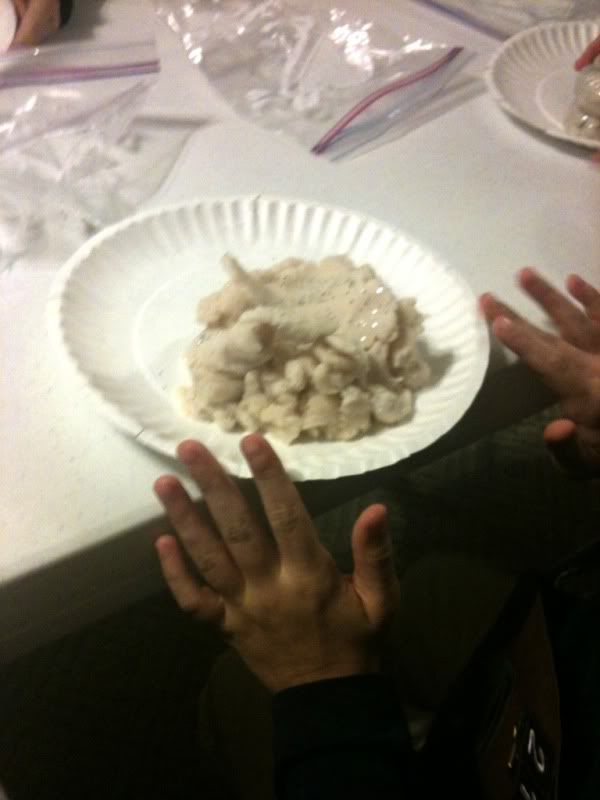 My daughter's snow fort
Then we had little ice cream sundae cups for snack and talked about how you can make snow ice cream. Then we talked about winter animals and how they survive being out in the cold...polar bears, penguins, etc. by hibernating or having really warm coats.
Finished with talking about selling cookies and had the girls try to name all the cookies. I award a "Star Daisy" and "Star Brownie" based on who was quiet, respecful, etc and gave them the new Lipsmackers lip balm in Girl Scout Cookie flavors (available at Walmart) and sang Make New Friends.