If you aren't a member of Pinterest yet, you probably will be soon. It is finally a visual way to organize all those great recipes, tips, crafts, decorating ideas you see all over the web in one place. It is very inspiring and I'm not just a "pinner", I'm a do-er! I have made countless recipes and several new crafts based on my pins.
Here are some of my interpretations from my pins...
My front door wreath. A simple grapevine
wreath
with rosettes made out of burlap and buttons: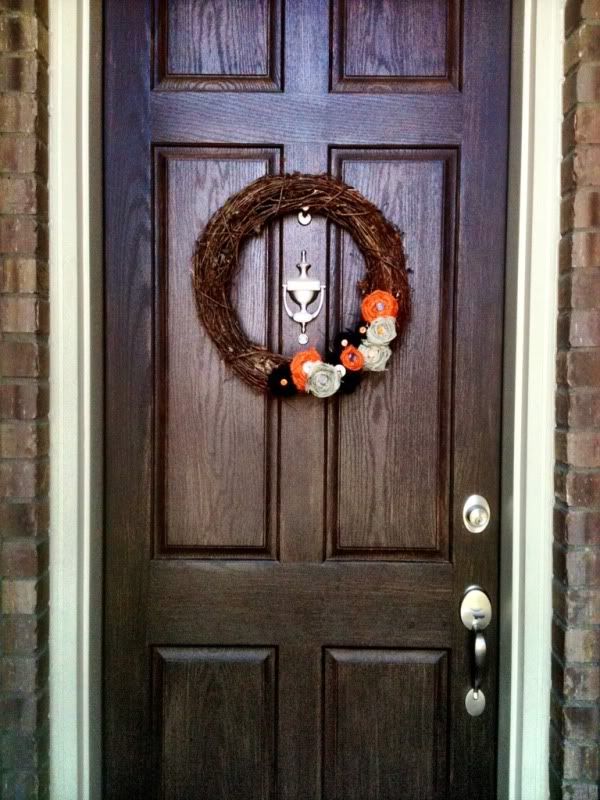 and here is my indoor fall decor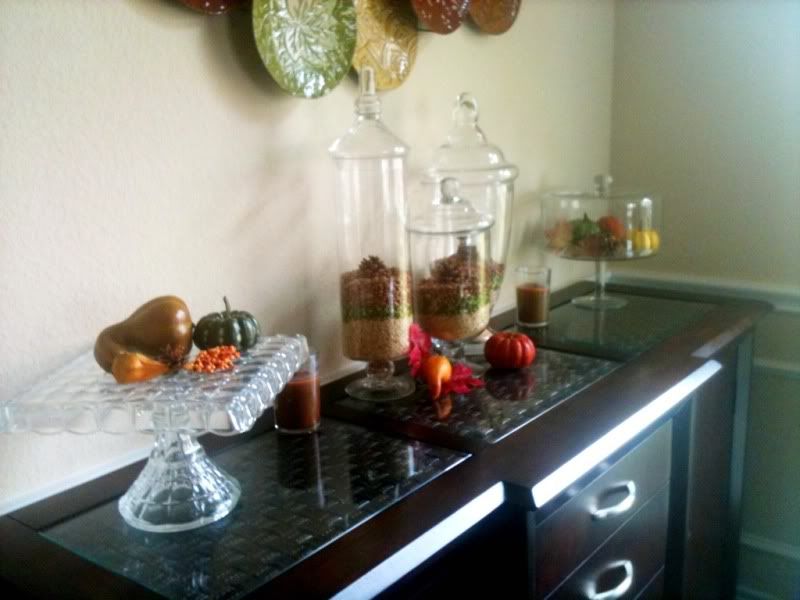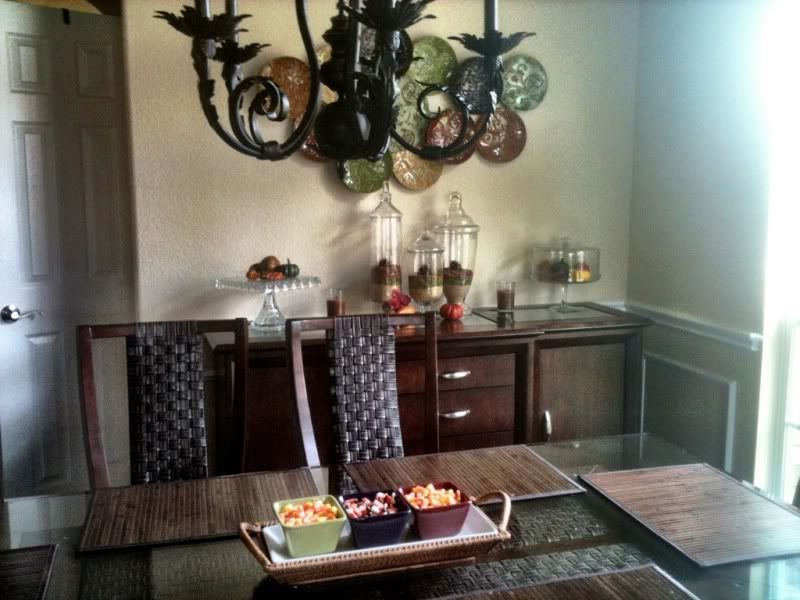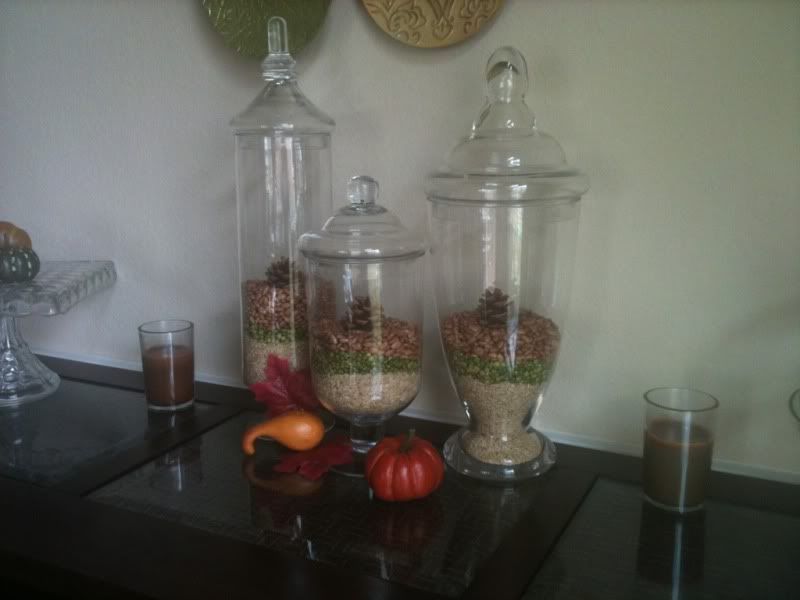 I had been wanting some apothecary jars for a long time and I finally found them at a great price and for fall filled them with brown rice, split peas and pinto beans with a pine cone nestled inside based on this
pin
.
Next project: thumbtack and decopaged pumpkins next to the front door!