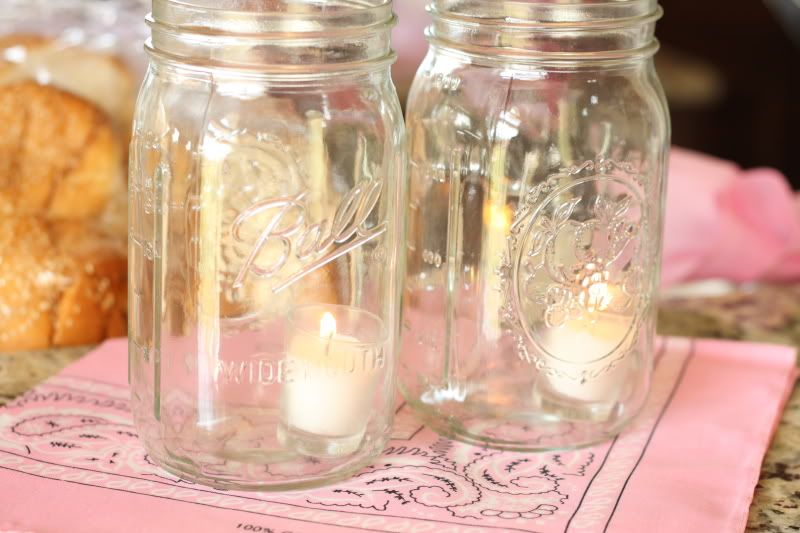 Here are some pictures from my little Charlotte's first birthday. She is our first to be born in Texas so we thought a Cowgirl theme would suit her perfectly. Here is her invitation (with a fake last name):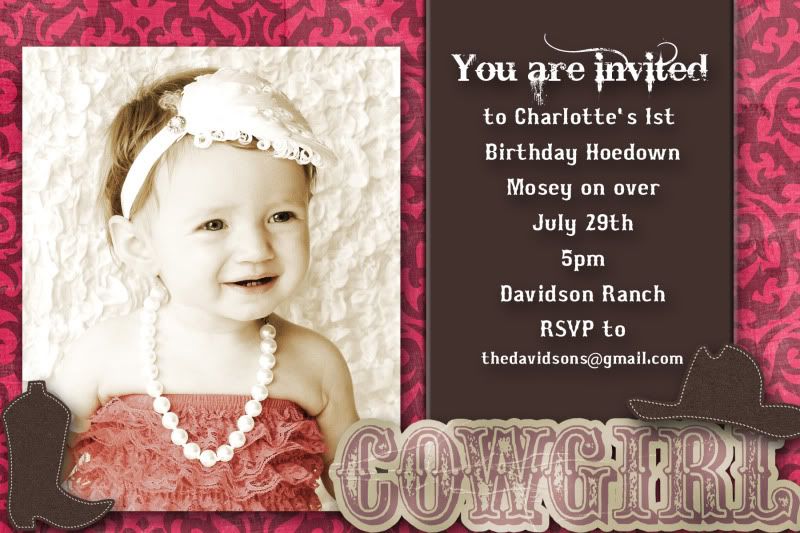 Our Menu was:
Sliced Brisket or Smoked Sausage
Potato Salad
Beans
Watermelon
Banana Pudding Cupcakes with dark chocolate cowboy hats
Our drinks were Cowgirl Pucker (cherry limeade and pink lemonade) for everyone and Parker County Punch (Fuzzy Navel mix, OJ, and Malibu Rum) for the grown-ups
Here are the pics!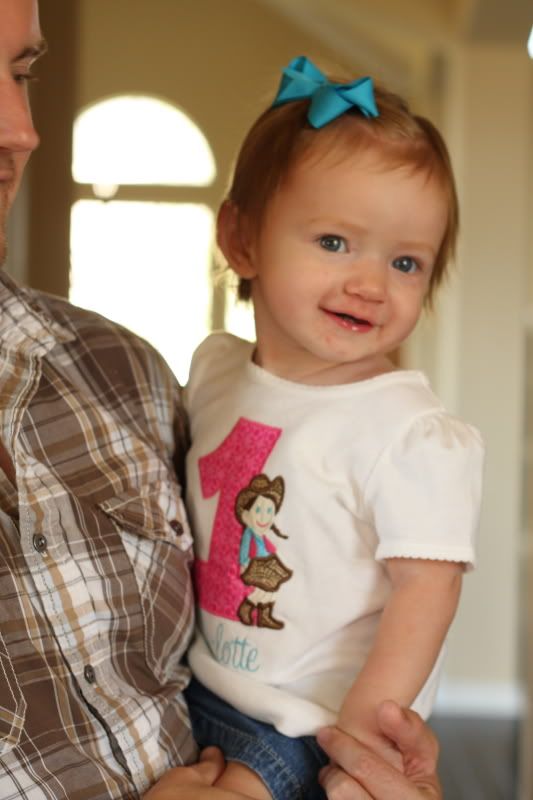 You can buy her shirt from www.leelynncrafts.com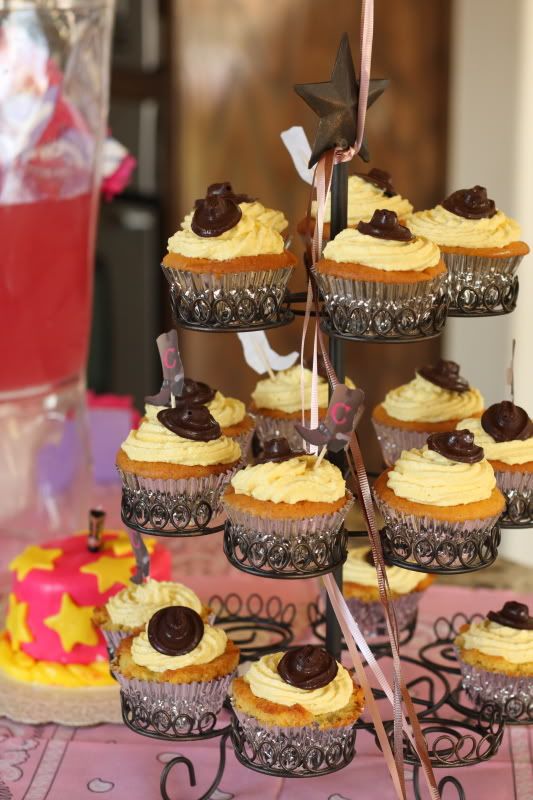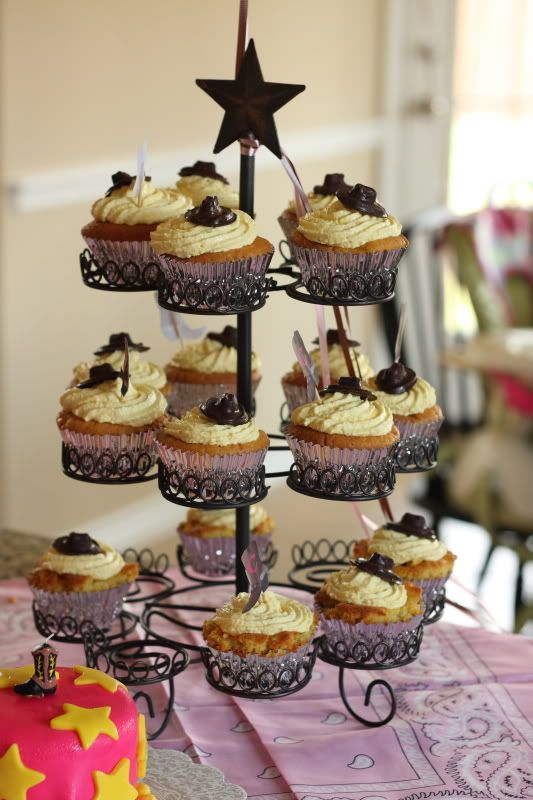 My first attempt at fondant for her smash cake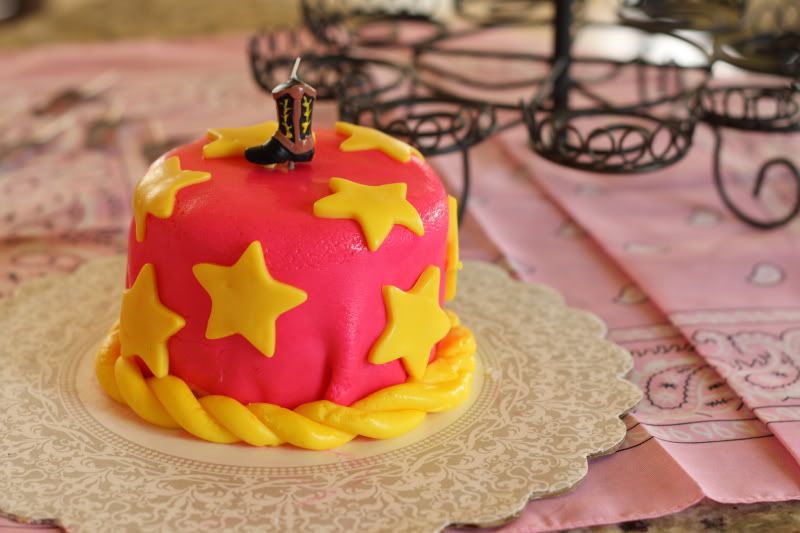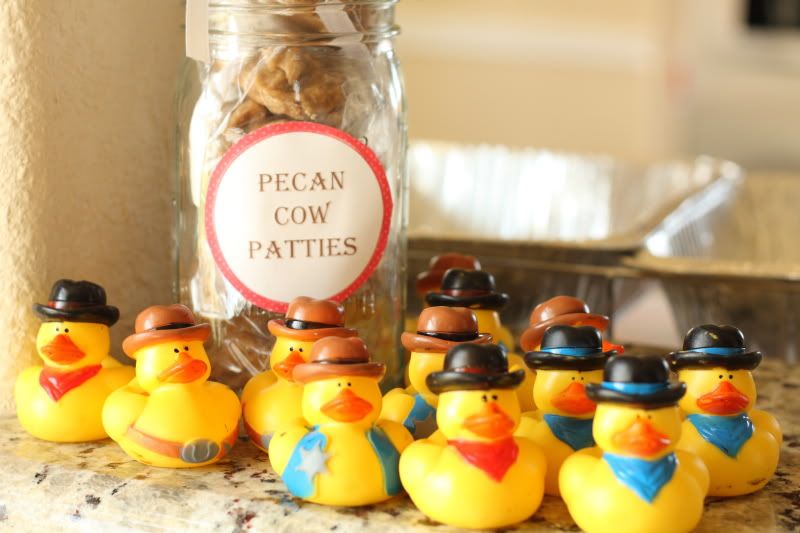 found the cowboy ducks on Amazon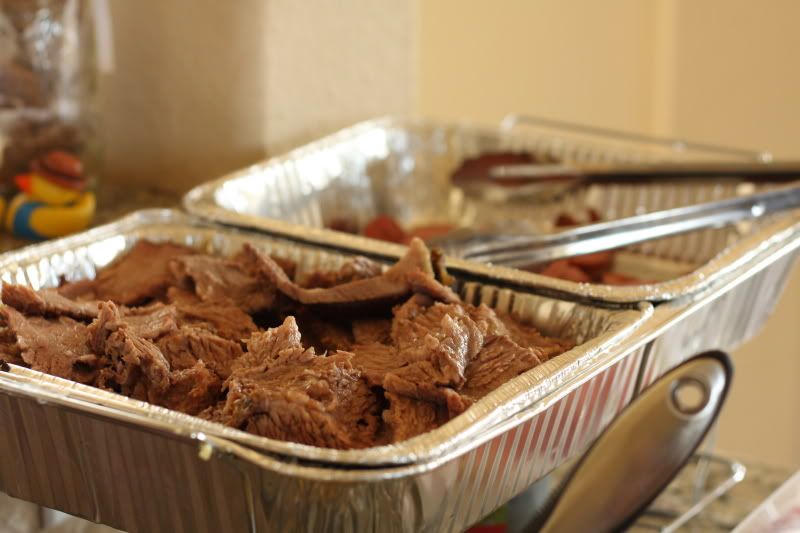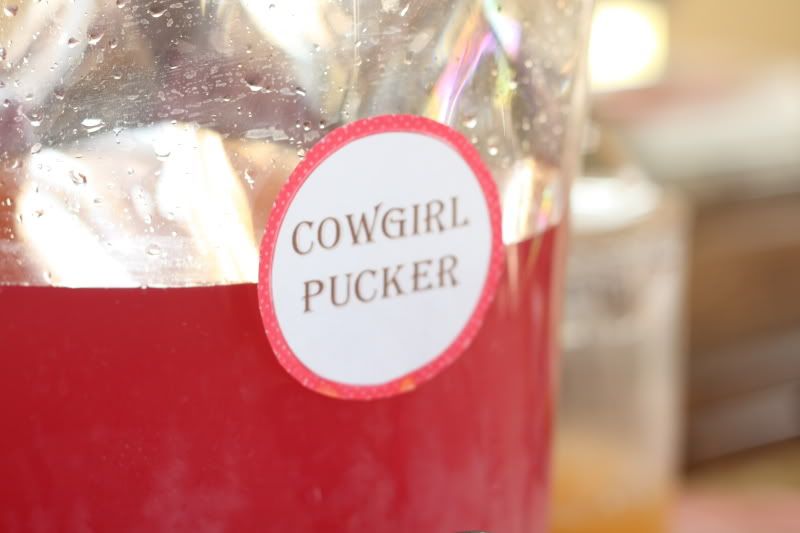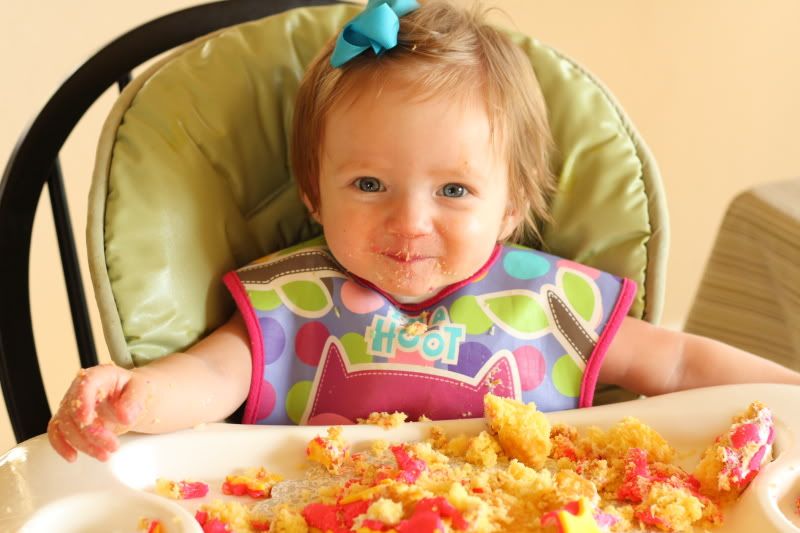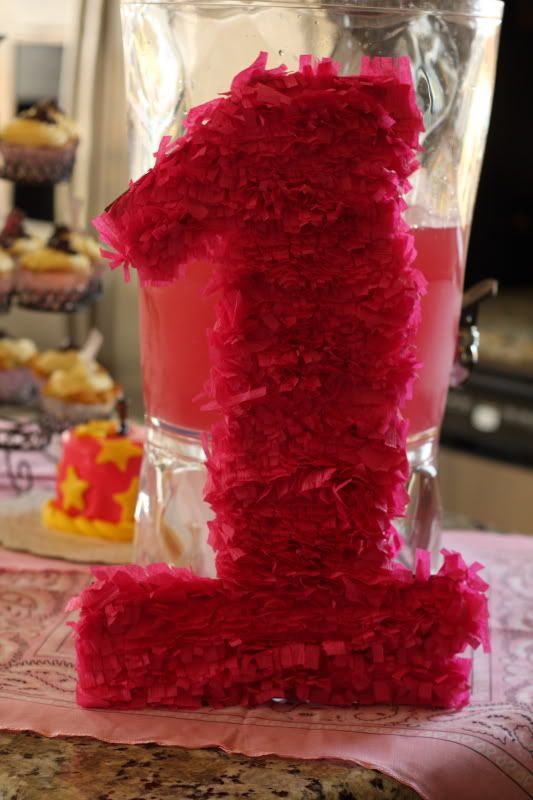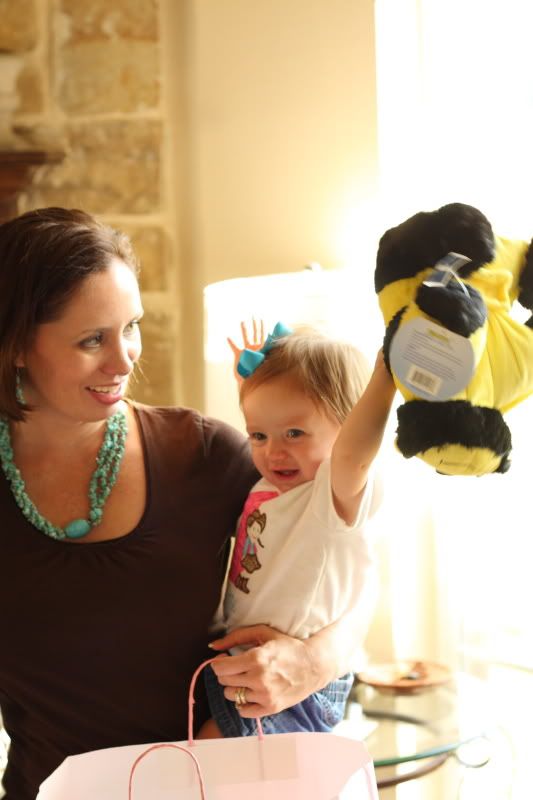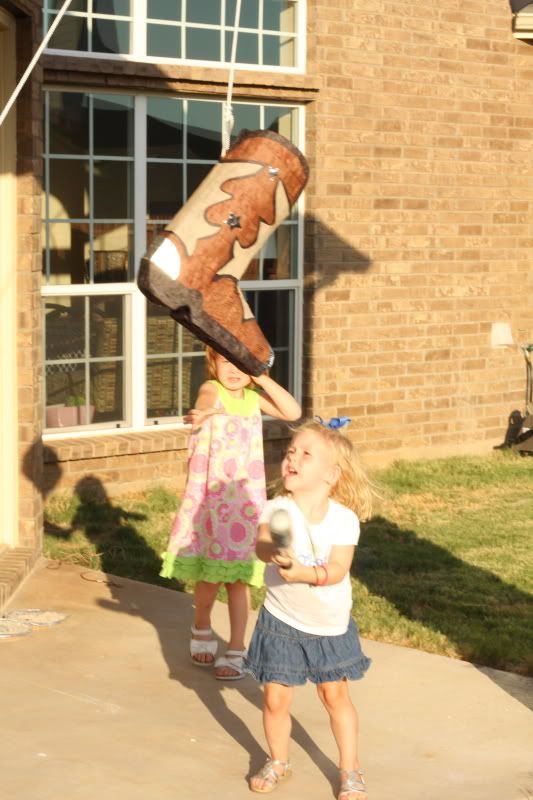 They had this pinata at Party City.
Yee Haw!