So cheap, so easy and quick. I make this usually with cheese quesadillas for a great lunch or dinner. Great topped with cheese, sour cream and or chopped avocado...and of course crushed tortilla chips!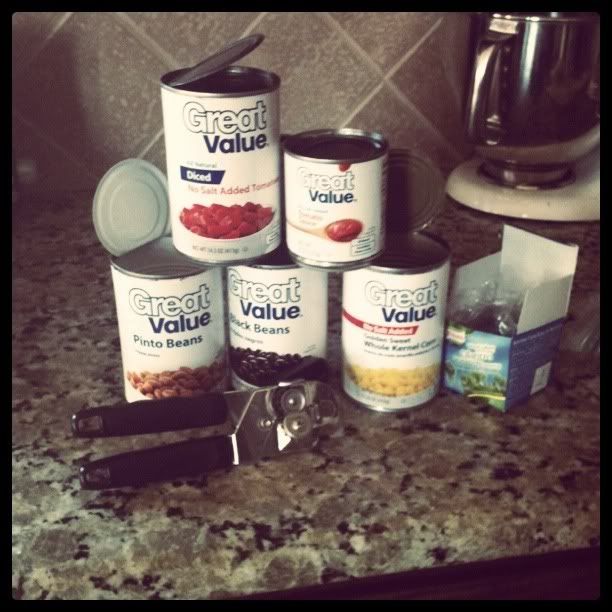 1 can diced tomatoes with green chilis (Rotel)
1 can corn
1 can pinto beans
1 can black beans
1 can white meat chicken breast
2 cans chicken broth
Dump all in a pot, undrained...bring to a boil and simmer for 20 minutes. Add any seasonings to fit your tastes. I love the cilantro cubes you can find in the Mexican food section. I also usually add diced onions and garlic but all are optional!