I make great macaroni and cheese. It took years of experimenting but I believe I have perfected it. I'm sharing this with the world so here it is...
First, boil and drain 2 cups macaroni noodles.
Then, make a roux. You need a 1/4 cup butter and 1/4 cup flour. Stir together for about a minute and then gradually add in 1 3/4 cups milk. 2 cups is too much. 1 1/2 is too thick. 1 and 3/4 cups is just right.
Next add the cheese. I use about 1/4 lb Velveeta. I have tried doing this the "right" way without American cheese but you just don't get the ooey gooey factor. Then add 8 ozs of your favorite cheddar. It should look like this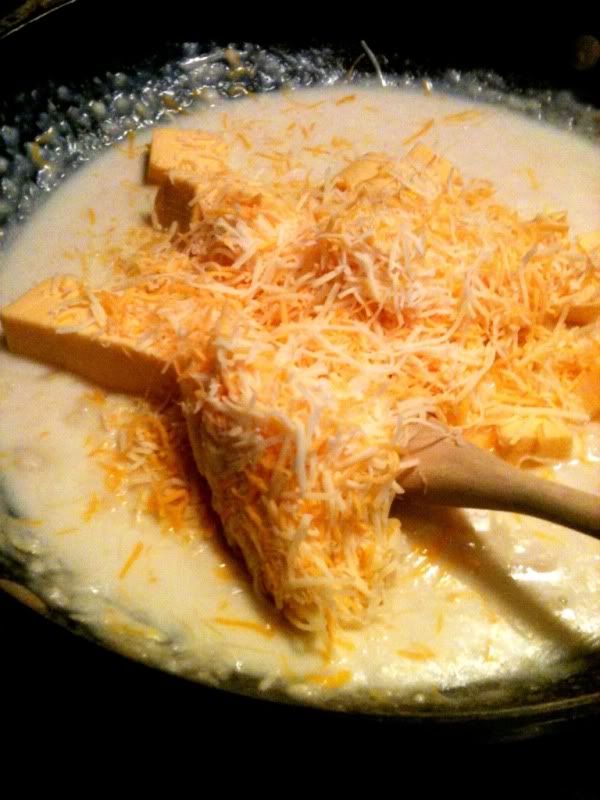 then stir and melt until it looks like this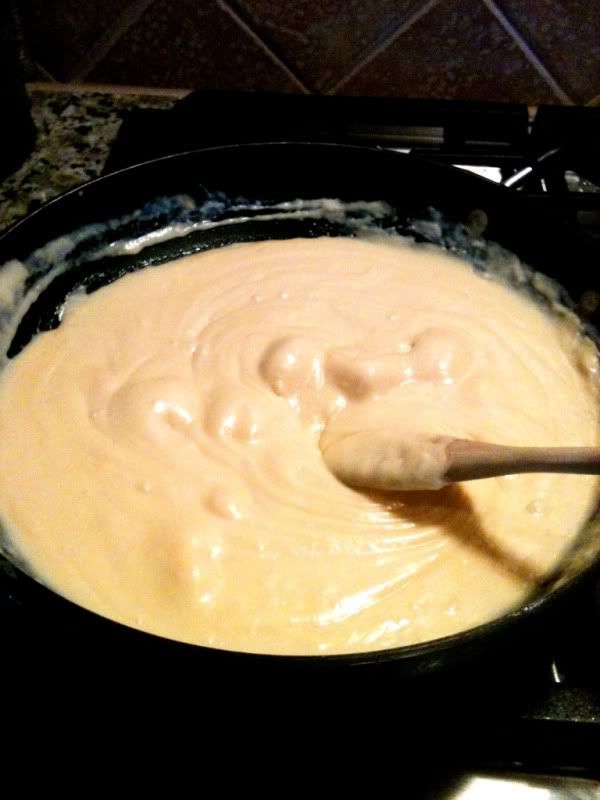 Throw all the cooked and drained macaroni noodles in and stir to coat. Pour in a casserole dish and top with whatever you like. I like to take about 2 Tbs of melted butter and mix in some seasoned bread crumbs until it is crumbly and perfect and sprinkle that on top. You can also use toasted bread, more cheese, or let your imagination run wild.
Here is how it looks when it comes out of a 350 degree oven for 20 minutes...YUM!!!