For this Girl Scout meeting we celebrated our "love of reading".
I started by pledge, GS promise and asked the girls how cookie selling was going and how they would like celebrate the end to cookie season.
Then I read them a short biography book of Juliette Gordon Low I borrowed from our council office and we talked about our favorite books and how we can share our love of reading. I explained what a Ronald McDonald house is and how we would be making Valentine's Day goodie bags for the kids staying there and their families. I have a friend that will deliver the bags on Valentine's Day.
I bought 12 books for $1.99 each from Half Price Books, got bags and tissue from Walmart, our troop donated 12 boxes of Girl Scout cookies, made 12 paper clip bookmarks, and made cards via Photoshop. Here is the card:
The girls made the bookmarks: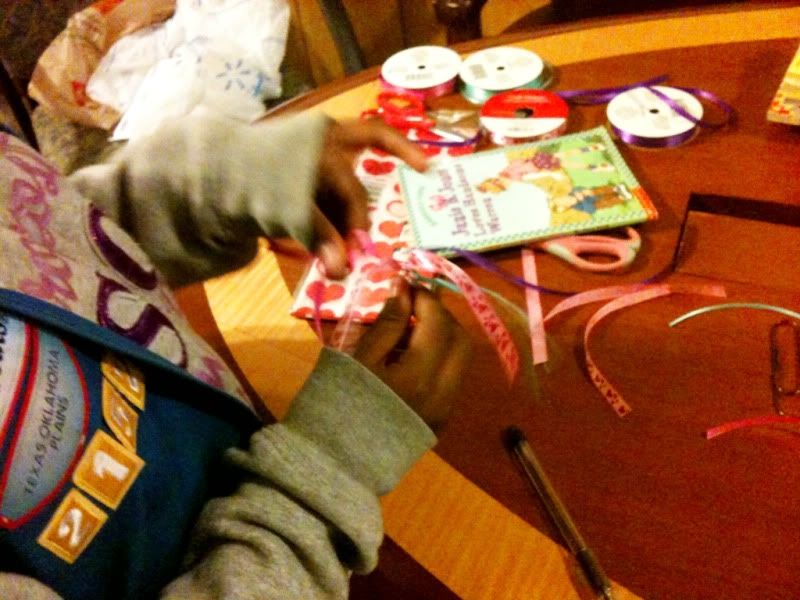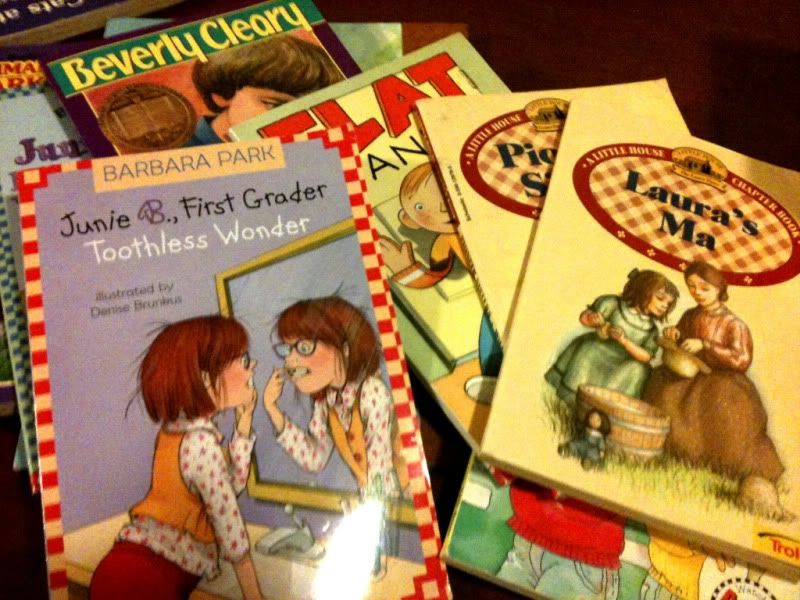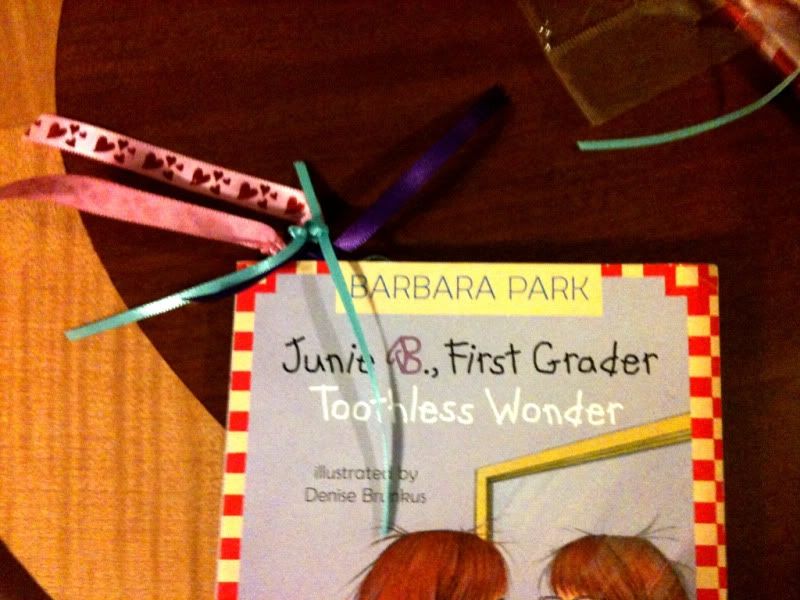 They assembled the bags and then had a snack of strawberries and pretzels with chocolate dipping sauce. We finished with our "Star Daisy" and "Star Brownie" where I give a little gift to the girl who embodied the Girl Scout Law and Make New Friends. That was our February meeting! The girls had a blast and I can't wait to hear about the families that get these bags!